About Dnipro Hope Mission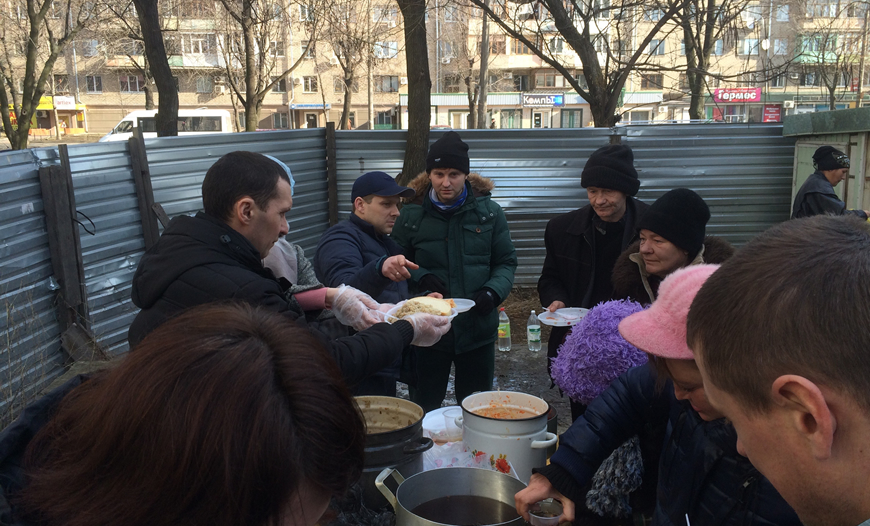 At Dnipro Hope Mission our mission is to help make the Kingdom of God a visible reality in Ukraine.
We offer compassionate care for all people in need, such as the sick, disabled, refugees and orphans.  DHM works primarily with churches to provide education, training and funding, enabling local Christians to demonstrate the love of Christ within their communities.  We adhere to the principle of enabling dignity, not dependence, for the people Christ calls us to serve and equip, providing an environment in which all people can feel valued, safe and encouraged.  With a particular focus on the Eastern Dnipro region, DHM organises short-term mission/ humanitarian trips to Ukraine, giving people the opportunity to visit Ukraine by participating in these activities and providing services, funding and resources to local churches.
As a UK registered charity, DHM's objectives may be summarised as providing humanitarian relief to vulnerable people, such as the sick and disabled, orphans and refugees in Ukraine as well as seeking to advance the Christian faith in Ukraine for the benefit of the public through education and the provision of courses and practical seminars run by local Christian communities throughout the Dnipro Region. All our activities are carried out in accordance with the doctrines and principles of Dnipro Hope Mission (set out in the DHM 'Statement of Belief). Although DHM is led by Christians, we do not place any religious obligation or restriction on any of our beneficiaries, supporters or staff.
DHM also has the broader strategic aim of providing funding and human resources for children's summer camps as well as facilitating educational courses and programmes for Christians working in professional spheres, in addition to pastors and missionaries.
The Board of Trustees
Please click on each profile to view more
The DHM Team
Please click on each profile to view more