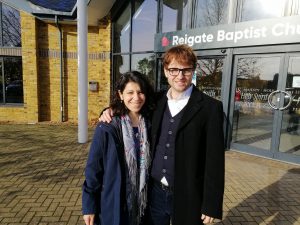 On Sunday 3rd November a DHM team was invited to present the vision of Dnipro Hope Mission to the congregation of Reigate Baptist Church. We were really encouraged by the warm welcome and the hospitality that we received from this wonderful church.
Most importantly of all, God showed up at the service, especially as Varduyi and Hayley led the congregation in worship, singing in both English and Ukrainian.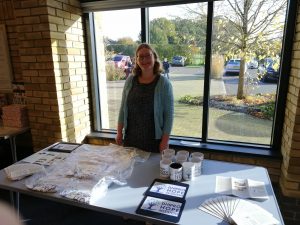 Since DHM is built on relationships of friendship, trust and integrity, we were really blessed to make some new friends during our visit and to deepen friendships with those we already knew.
In his word, Joshua preached on mission, using the texts from Matthew 28 and Acts 13 as a biblical point of departure for thinking about the central place of gospel proclamation in Christian life. This led into a time of storytelling, illustrating what God is doing in Ukraine and suggesting how people might be able to get involved.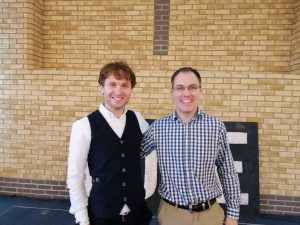 We were amazed by the response of the congregation, who were queuing up at the end to speak to the DHM team and asking how they could get involved in the mission. It was a great encouragement to see how God had spoken to people in the church through the witness of DHM's gospel ministry in Ukraine.
We had thought and prayed carefully in anticipation of this visit, but we had been reminding ourselves in prayer all week that it was not by strength nor by power, but by the Spirit of God that we would be able to communicate the vision of DHM in a way that was honouring to God. So it was a blessing for us to sense God's presence as we unveiled the vision of DHM at Reigate Baptist Church.
We spoke about the remarkable ministry of Pastor Alexander Boyko at the disabled home in Dnipro and about the equally fruitful ministry of Pastor Alexander Demyanchenko among the disabled community in Kyiv.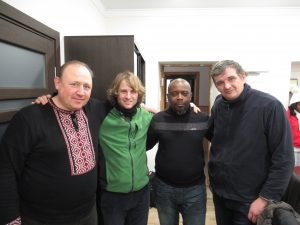 There was also an opportunity to share with the congregation our vision to build a "House of Hope" throughout various towns and cities in Ukraine.
It was a blessing for us to have been received so generously by Mike Williams, who is the Senior Minister at RBC. Mike received the DHM team with genuine enthusiasm and openness and at the end of the service, he encouraged the congregation to respond to our call that the harvest in Ukraine is plentiful, but the labourers are few.
Our hope is that as a result of the gospel testimonies yesterday, the number of labourers will increase!
As a charity and missional movement, DHM is always on the lookout for people, like Mike and his congregation, who share our vision and our passion for mission, and we look forward to seeing how our gospel partnership will develop in the months and years ahead.
Finally, we played the following video of the baptisms of a disabled ministry, based in Kyiv, which DHM supports: