Just last week, a team from DHM were warmly welcomed by the congregation at New Malden in West London. For Joshua and Varduyi it was great to be back with friends at NMBC, especially with Pastor Johnny Pozzo and his wife Kate, and Simon Bramwell, who is minister-in-training, currently studying at Spurgeon's College, where Joshua teaches.
Varduyi played on piano and sang a prayer in Ukrainian, praying for God's blessing and protection to be upon Ukraine. After that, Joshua preached a message on mission, telling some stories about the work of DHM in Ukraine. You can listen to the sermon in full by visiting the website of NMBC.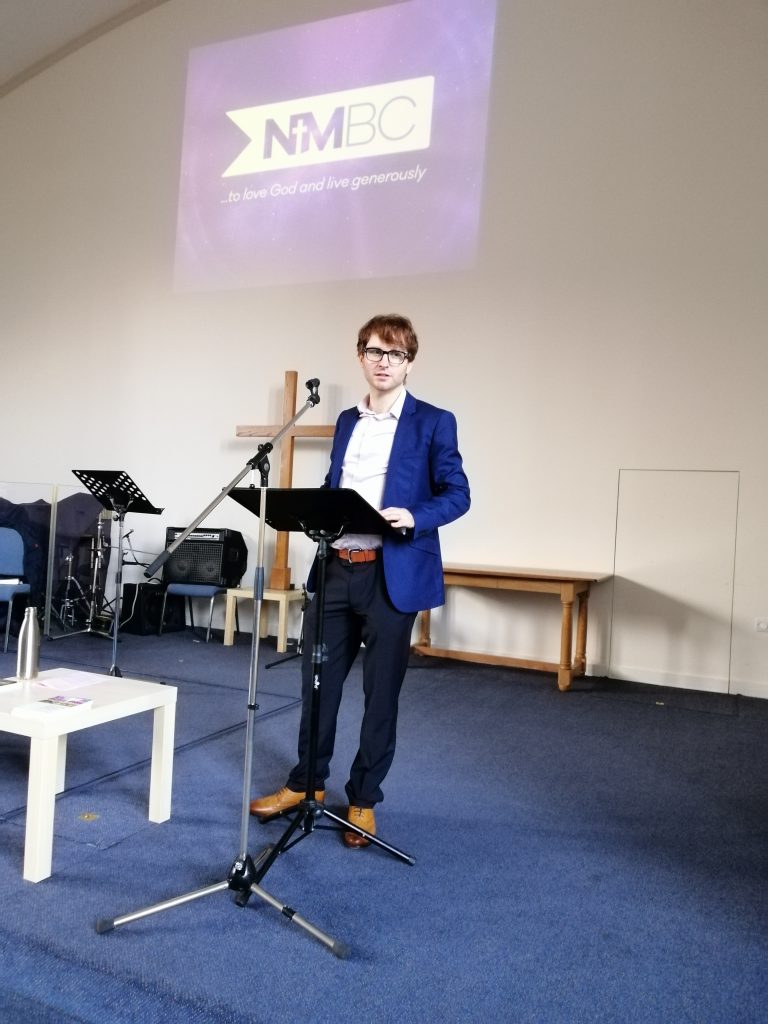 We're so grateful to all our friends across the churches in London and the UK which support the efforts of DHM to establish the Kingdom of God in the poverty-stricken and war-torn areas of Eastern Ukraine.
Please continue to offer your support, since we can't do our work without the sacrificial giving of our friends and supporters. We have recently created a dedicated PayPal link, in order to make it easier for you to make one-off donations. Here's the link: www.paypal.me/dniprohopemission
Thanks for your faithful friendship and support.
The DHM Team