An Englishman & Romanian in a French Car with a Ukrainian as the new owner in the log- book…
You may remember that the Oasis foundation gave a major contribution toward the cost of an SUV to enable Pastor Sasha to reach remote communities and army posts in remote area.
The car was delivered on the 15 June, and we took medical dressings for trauma wounds and burns, clothing and groceries.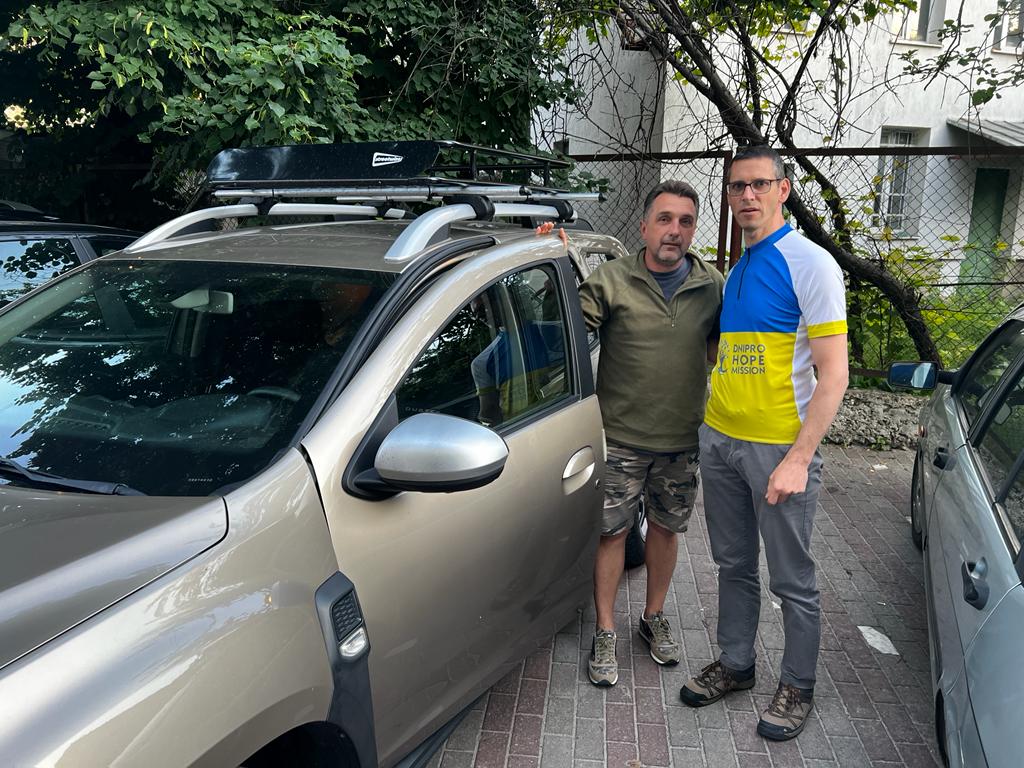 Pastor Sasha with Roger in Lviv
It took us 12 hours to get across the border from Poland – a crossing we needed to make because men below the age of 60 are not allowed out of the country unless they have 3 children or more.
The plan had been to meet Pastor Sasha at the border post, but with the extended time to get across the border it was better for Sasha to wait patiently in Lviv. Once we made it across at 7pm, we were only an hour from the city – and since Sasha would then have to find a lift (he had travelled to Lviv by train) the best option was to drive to him.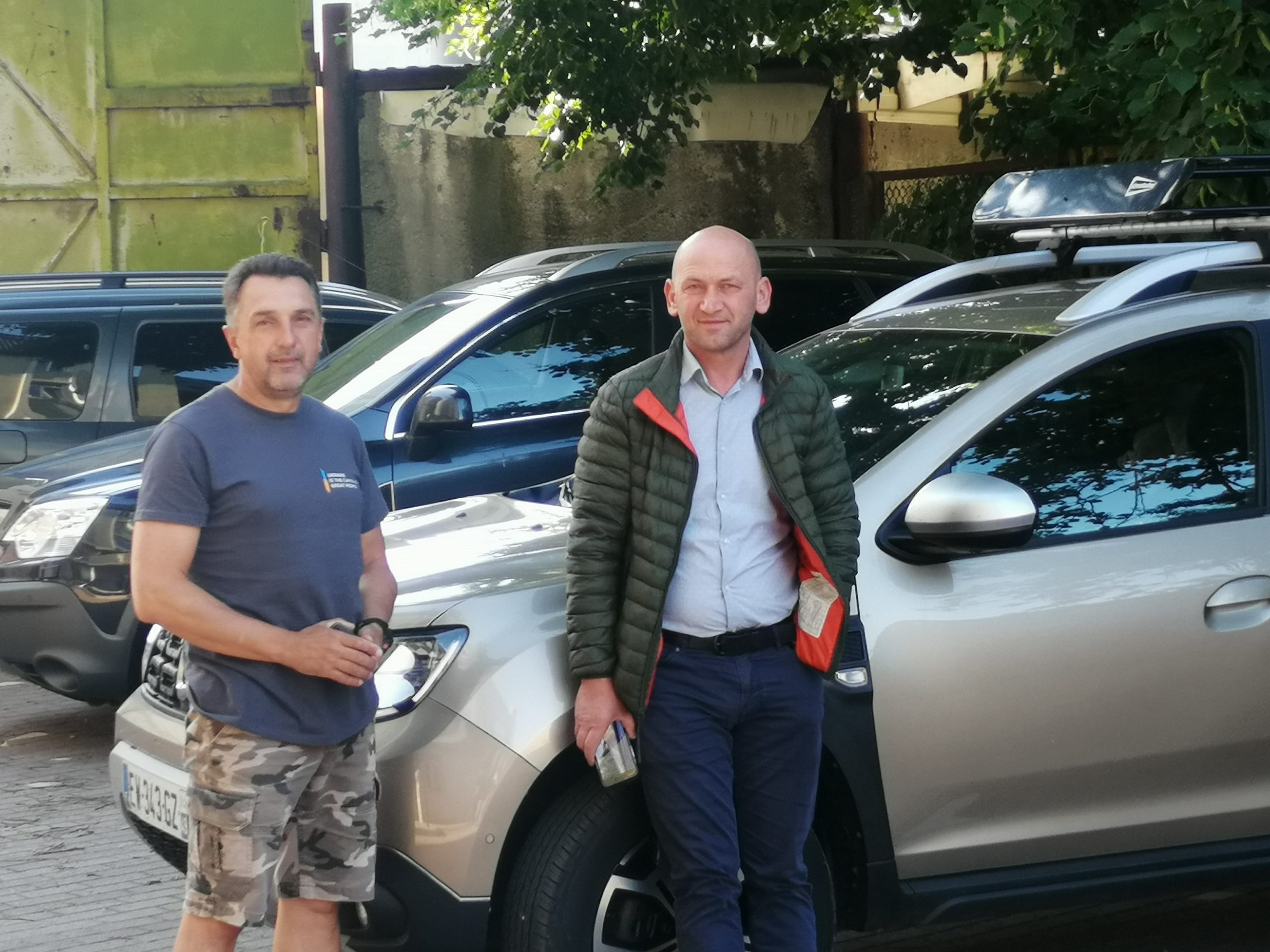 Pastor Sasha with Dorin,
a volunteer who delivered the car with Roger
Two of several God-incidence miracles to share with you:
(1) Although Pastor Sasha's details were on the car logbook, we had to prove we were acting on his behalf since he is importing the car. For that we needed a Power of Attorney validation before we could obtain the transit documents at the Polish Transit Agency office. Pastor Sasha managed to find a solicitor in Lviv that morning and the document was emailed to the transit office just a few hours later!! Even in the UK it can take weeks, sometimes even months for power of attorney to be arranged! Although we then had to queue again to get the transit document and wait a further hour after that, while it was verified through their system, the officer in the transit office was very helpful and we were ready to return to the border that afternoon.
(2) Pastor Sasha met a member of the volunteer national guard on his way to Lviv. That guard provided an escort to us while we were in Lviv and was able to be an interpreter as he speaks English too!
With massive thanks to Roger for taking a week out of his busy schedule to deliver the vehicle he had researched and equipped specifically to further Pastor Sasha's vital work in eastern Ukraine. We'll hear more of Roger's adventures on the way to and from Ukraine in the next post! 
Please continue to follow our work on Facebook and as you can see from the previous post, we are urgently seeking fresh donations for Pastor Sasha's ongoing support.