Recently, Dr Mykhailo Cherenkov and a group of Mennonite Brethren friends from Kansas and California, visited some ministry locations in Eastern Ukraine and participated in feeding the homeless in Zaporizhe, a large city in Eastern Ukraine, south of Dnipro.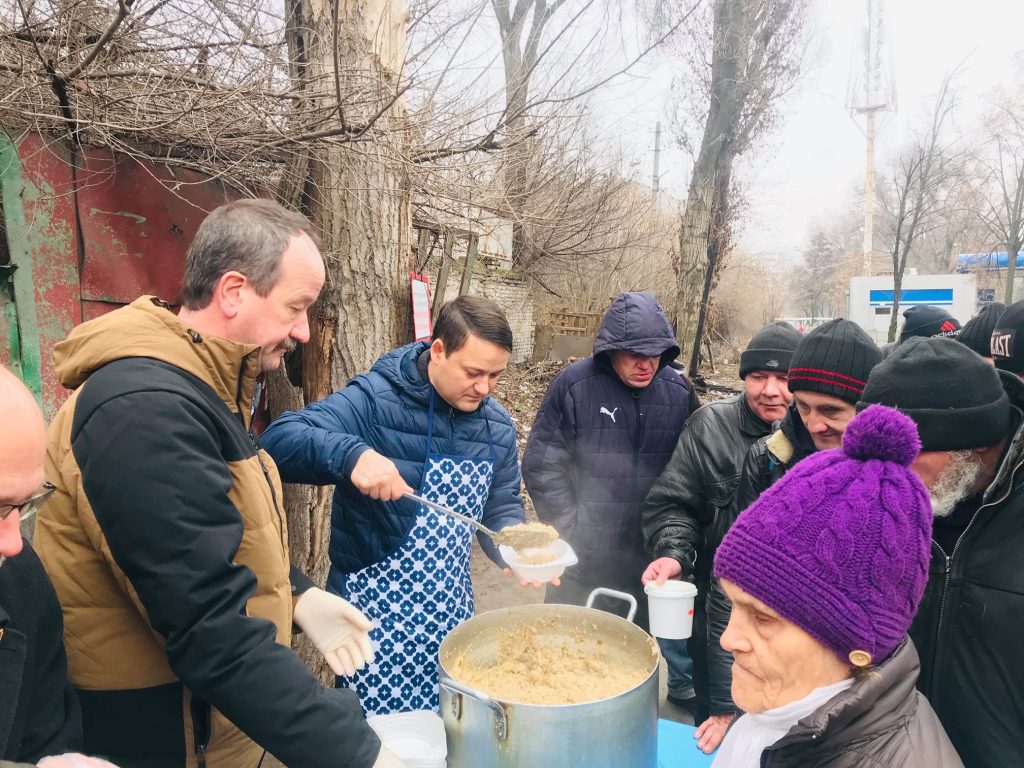 Mykhailo is Vice-President of the Association of Spiritual Renewal (ASR), which is active in Eastern Ukraine.
In the past DHM has partnered with ASR in its "School Without Walls" programme in Zaporizhe.
A prolific author, Mykhailo is one of the leading young theologians in Ukraine. He has written dozens of books and hundreds of articles.
In 2014 he wrote the book, A Future and a Hope: Mission, Theological Education and the Transformation of Post-Soviet Society, which he co-authored with the DHM Chair of Trustees, Joshua Searle.
Last week, Mykhailo led a team distributing "Gift of Hope" boxes on Christmas (which Ukrainians celebrate on 7th January) and shared some food with elderly people in Opytnoye (which is located in a war zone in Eastern Ukraine, between Avdiivka and Donetsk). Below are some photos from Mykhailo's recent ministry.
Well done, Mykhailo! Great to see you showing solidarity with God's people in Eastern Ukraine.