DETAILS
---
Between 22-30 May 2021, a group of cyclists based in the UK aim to each ride up to 250 kms for charity, Dnipro Hope Mission. Riding 'alone but together' due to COVID-19 restrictions, the total distance covered by the group will be over 3000km – the distance between London and the city of Dnipro in Eastern Ukraine.
We urgently need your help to raise funds for our life saving work to support isolated and vulnerable people to survive the COVID-19 pandemic.The impact of COVID-19 has been particularly devastating on the people of Ukraine. Many people such as those without family and those who are disabled or have underlying physical and mental issues, often have no one to turn to for help.
This is where we need your help. Through our partnerships with local churches in Ukraine we are supporting the most isolated and vulnerable people and equipping pastoral workers and healthcare professionals, who are on the frontline fighting the pandemic. Our ministry has already helped to save many lives but we would like to do even more. This is why we've set ourselves an ambitious cycling challenge in the hope that you will support this lifesaving work.
£10 would provide enough PPE equipment for our ministry team to safely visit people in need for one week
£20 would provide enough food for a vulnerable isolating family for one week
£50 would provide a month's supply of insulin for a vulnerable diabetic person who needs to self isolate
£100 would buy a hospital oxygen unit for transporting patients with COVID- induced pneumonia between wards for CT scans and other diagnostic procedures
£750 would fit a minibus with a hydraulic ramp to transport disabled people safely to their hospital appointments
RIDERS
---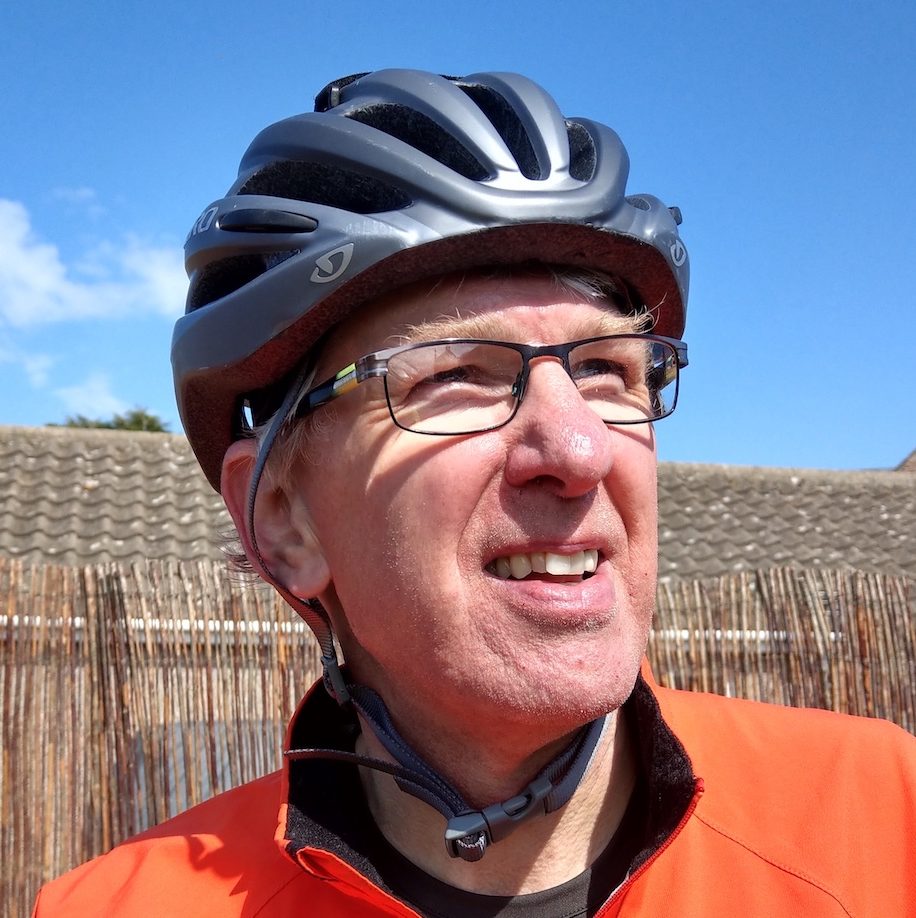 Jeff
The impact of the last year or so has obliged me – and millions of others around the world, of course – to pause, reflect and reconsider what is really important in life. In doing so I've become much more strongly aware of the great privilege and riches we are able to enjoy, which so many others around the world simply don't have. So when a network of lifelong friends brought this opportunity to my attention, it was one of those things that come along to stir us 'just at the right time'. It's a substantial challenge, and quite daunting, and will stretch me physically beyond my comfort zones, for sure. But it will also remind me to be thankful for the strength, health, time and freedom I enjoy, as we seek to extend a helping hand to others less fortunate, through the excellent work of Dnipro Hope Mission.
Eddie
I only took up cycling about 5 years ago but joined a cycling club last year, which has fuelled my love of cycling in groups. The Dnipro cycling challenge is a perfect way to combine my new found love of cycling with helping people in less fortunate circumstances than myself.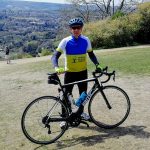 GALLERY
---