After our mini lie-in, we say morning prayer together at the hotel and grab a quick breakfast before heading out on the underground to Vyrlitsia metro station, where we are met by our friend, Alexander, from Transformation Baptist Church.
Alexander takes us to meet Pastor Alexander, who is already at the church. With his assistant, Nadia, he is leading a group of disabled adults in an arts and crafts workshop. The DHM group is treated to a puppet show with puppets made by the disabled adults.
We have an opportunity to learn about Pastor Alexander's ministry to the disabled people, some of whom live in the local areas, but there are others who have travelled great distances to be here today. Here everyone is valued, everyone feel safe and is treated with dignity.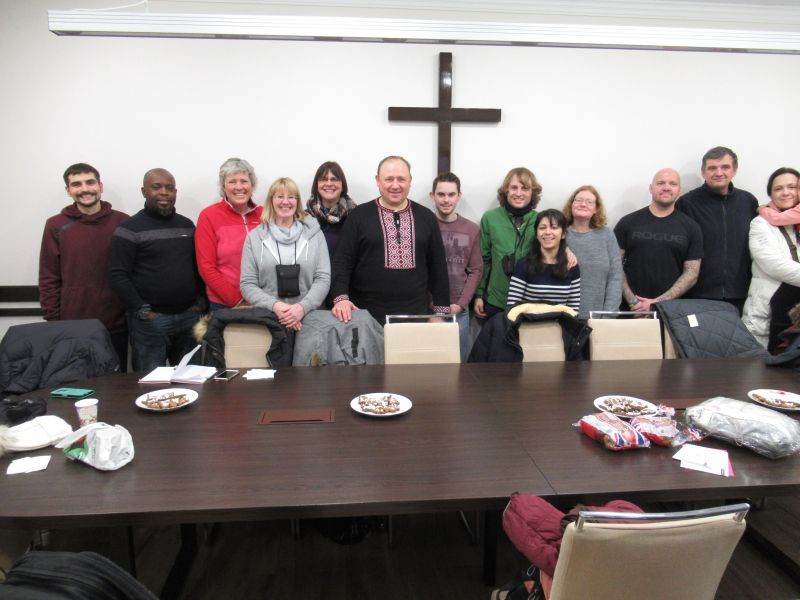 After saying farewell to our new friends, Alexander invites us into a side room in the church, where we learn more about the church's work with the disabled people. We are shown a moving video clip of a baptismal service that Pastor Alexander led in which he baptised two disabled young men and one woman with Down's Syndrome.
Some of the group are moved to tears as Pastor Alexander shows us the video: https://www.youtube.com/watch?v=PKee8mOlrII

DHM helped to sponsor this summer camp with a donation of disability equipment. It was a blessing for us to see the harvest of hope that had been been reaped from this seed of faith.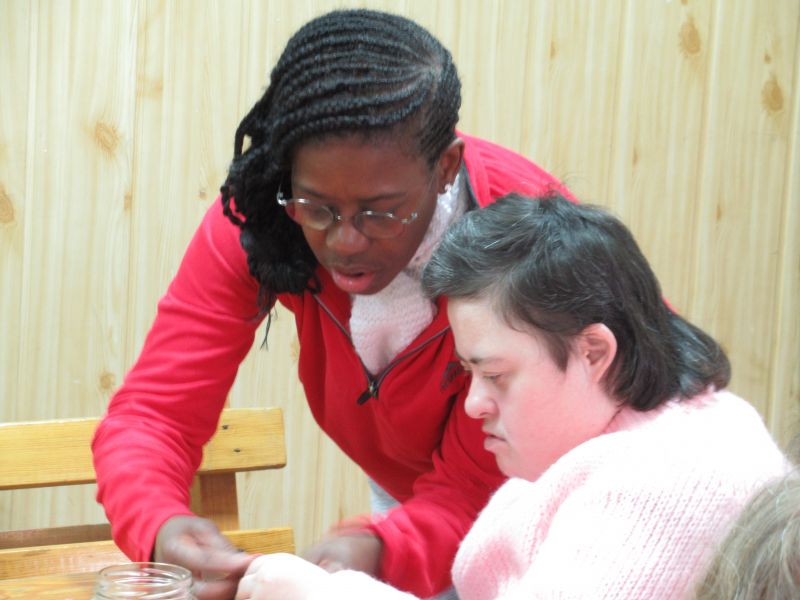 After an emotional farewell with Pastor Alexander and his team, the DHM group headed into the centre of Kyiv for hearty lunch. We relaxed at the cafe until the evening, when it was time to go to the main train station in preparation for our departure on an overnight train to eastern Ukraine.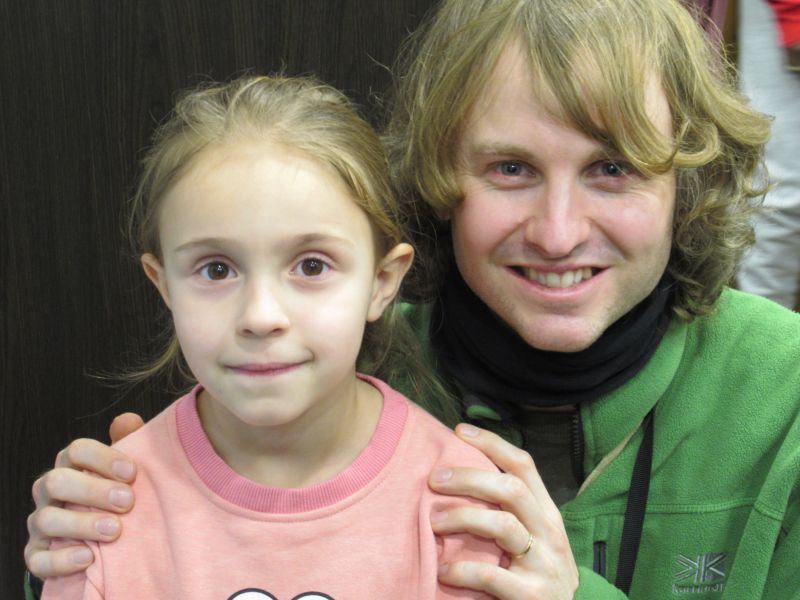 After saying evening prayer together in the waiting lounge, the DHM group boards the train. Some of us are able catch a few hours of precious sleep in anticipation of another action-packed day that awaits us when we arrive in the Dnipro region very early next morning…