As in other countries throughout the world, the impact of the coronavirus pandemic in Ukraine has already been devastating – and the worst is yet to come. Things are going to get much worse before they get even slightly better.
The disease, COVID-19, which is believed to have originated in China at the end of 2019, has now spread throughout the world. Countries with underdeveloped and inadequate healthcare facilities, such as Ukraine, are especially vulnerable to the lethal virus.
Although the official numbers of confirmed cases is still relatively low, given the lack of testing, the official numbers signify very little about the true extent of the virus' spread throughout Ukraine.
As in other countries, medical personnel working in hospitals where COVID-19 patients are beings treated, are at a high risk of infection – a risk made much worse by the lack of adequate personal protective equipment.
The image of hero doctors and nurses today sent out onto the "frontline" of the "war" against an invisible lethal pathogen invokes memories of another traumatic event, the Chernobyl Nuclear Disaster in 1986, which has left a terrible scar on the Ukrainian nation.
Back then, firefighters were sent out without protection to extinguish the luminous flames of a nuclear fire inside a reactor that was burning at temperatures comparable to the core of the sun, spewing out invisible, yet fatal, radioactive isotopes.
As they applied their hoses, the firemen wondered why their water cannons seemed to be having no effect on this "strange fire". Only later, as they lay dying from acute radiation sickness, did they realise the lethal effect of this "invisible enemy".
The plight of the doctors and nurses in Ukraine is for DHM no abstract matter of statistics and figures. We are personally acquainted with several Christian doctors and nurses in Ukraine and receive regular updates on their work in hospitals.
We pray for their safety, but many have resigned themselves to their fate, knowing that they will inevitably contract the virus, but hoping that they will suffer only "mild symptoms".
Sadly, even before the current COVID-19 pandemic, Ukraine's health service, after a legacy of corruption, inefficiency and mismanagement, was not fit for purpose and beset with major challenges.
The current pandemic will massively exacerbate the pre-existing and structural weaknesses of Ukraine's public healthcare system. Those people with wealth, who can afford to pay for private medical care (which in most cases in Ukraine is relatively high standard), may be somewhat insulated from the impending COVID-19 disaster.
However, the vast majority of Ukrainians, in a country where the average per capita income is around £200 per month, will need to rely on an under-funded, under-resourced and inadequate public healthcare system.
Beyond the problem of healthcare is the lack of a basic level of social security. This means that those without friends and family, including those who are disabled or have underlying mental and physical health issues, have no-one to turn to for help. The only organisations that offer any meaningful large-scale help for such people are the churches.
This is where DHM can be involved. Through our networks and partnerships with local pastors we are in contact not only with the people who most need help, but also with healthcare professionals, who are on the frontline, fighting the pandemic.
For example, one of our key partners, Pastor Alexander in Kyiv, is a pastor by vocation, but a medical doctor by profession. We are currently working with him and our other partners throughout Ukraine to identify vulnerable communities and ensure that they get the help they need.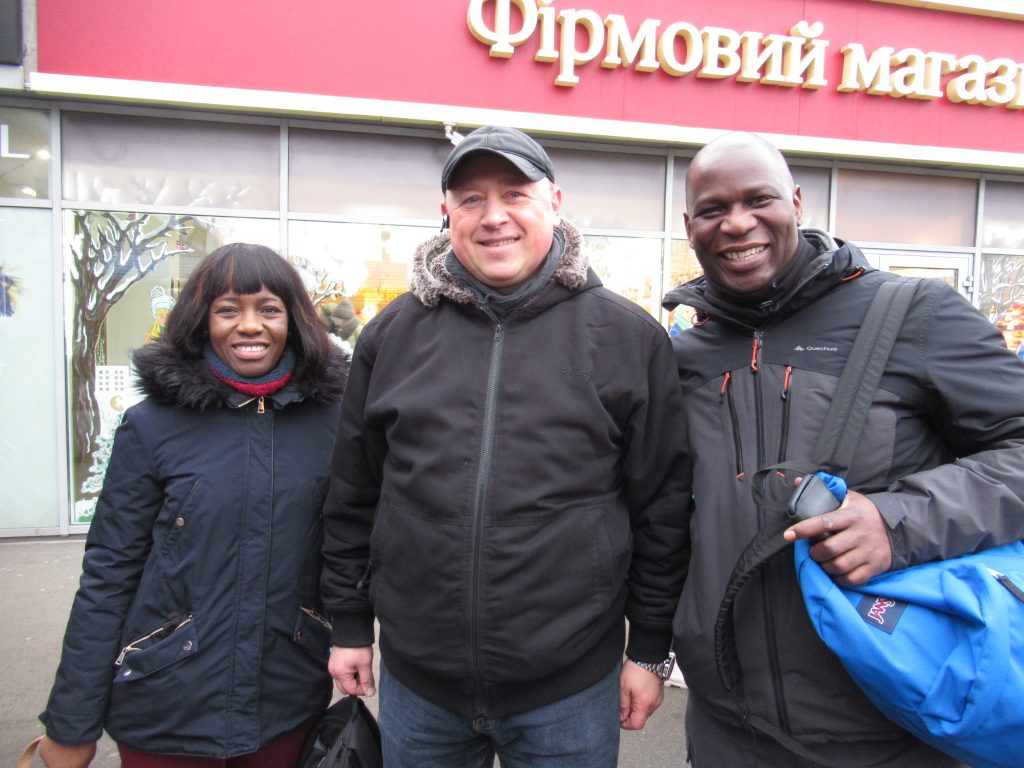 In these times of hardship and suffering, we ask you please to stand with us and with our partners in Ukraine. Please pray for the ministry in Ukraine. Pray for the vulnerable people, in particular, for those living with disabilities and underlying health conditions, which make them very susceptible to the disease.
Please also donate generously so that we can continue to support the heroic efforts of our friends who are ministering to vulnerable people.
Here's the link to the DHM donations page: http://www.dniprohopemission.org/donate/
"The light shines in the darkness, and the darkness has not overcome it".
Take care and stay safe and well.
Joshua Searle