It was a blessing for DHM to have received such a warm welcome from Surbiton New Life Baptist Church in West London last Sunday. We were welcomed by Rev. Richard Asante, who graduated last year from Spurgeon's College and is now the minister at Surbiton.
It was very encouraging to receive such a warm response from the congregation when we spoke about the tragic situation in Ukraine. We spoke about DHM's links with the disabled home in Tsarichanka, where people are living in unimaginably terrible conditions.
There was also a quiz, which tested the congregation's knowledge about Ukraine. It was impressive that they got almost all the questions right!
It's now just about two weeks before the mission team assembles at Spurgeon's College for half and day of induction and basic training in preparation for the mission trip. Then we'll be flying to Ukraine to see what God is doing among His people in Ukraine and to get alongside people in friendship and solidarity.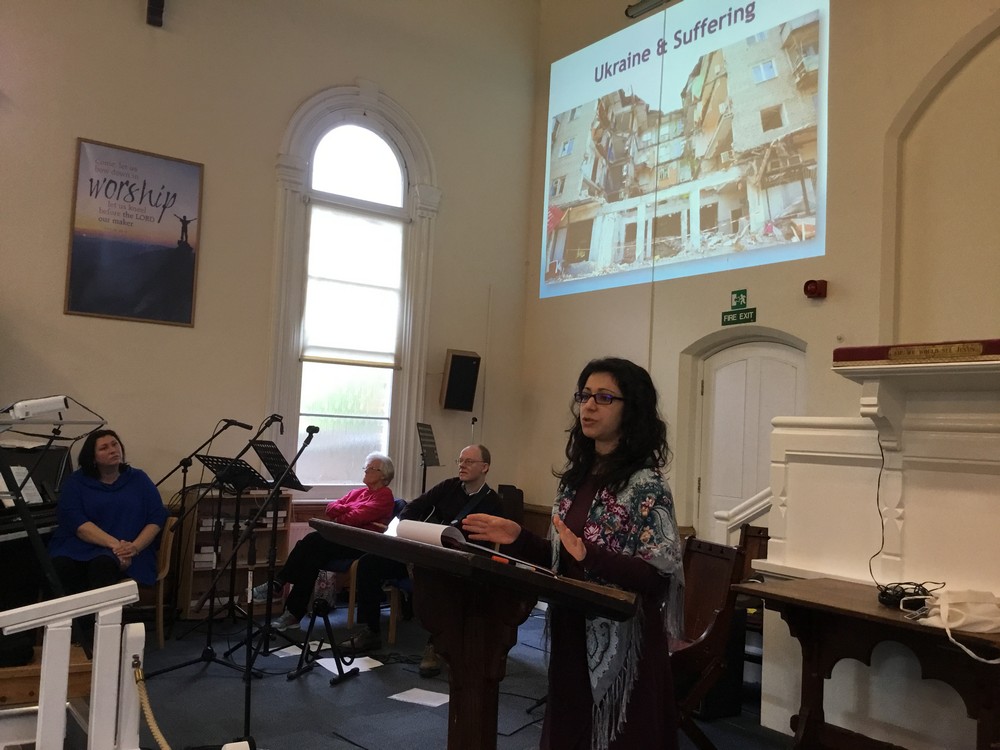 As we prepare for our trip, we continue to solicit support for the projects that we will visit, such as the aforementioned disabled home, as well as homeless kitchens, orphanages and a care home for disabled children.
You can support the work of DHM either with a one off donation or by setting up a standing order.
All the details can be found on our website – just click on the donations tab at the top of the page.
Thanks for your support.