DHM Chairman, Joshua Searle, was recently invited by the Pentecostal Bishop of the Dnipro Region to preach at the Annual General Meeting of Pentecostal Pastors in Eastern Ukraine.
There were around 150 pastors in attendance and Joshua preached on the theme of "Church Without Walls", which is an essential part of the vision of DHM. He was able to share with the pastors about the work of DHM with orphans, the disabled and elderly in the Dnipro Region.
After the service, DHM received invitations to get involved in various ministry projects in Eastern Ukraine. We'll discuss these opportunities at our next Board meeting.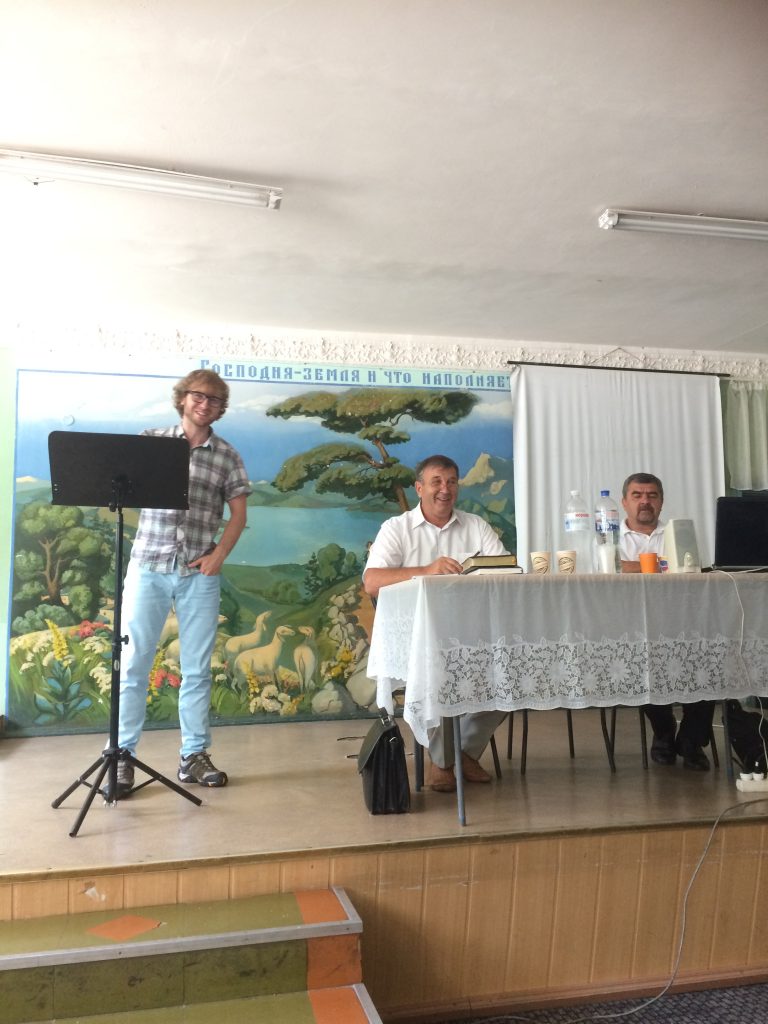 Joshua (left) preaching (in Russian) at the Pentecostal gathering. In the middle sits Bishop Mykhailo Mokienko