In this post, one of the refugees from Eastern Ukraine, describes how she found shelter at Salvation Baptist Church in Poltava. Funds from DHM, which you sent to us, were used to provide warmth, shelter and food for this refugee and thousands of others who have been blessed by this ministry. Please keep donating. We really want to continue to support this essential work, but we can only do so if we continue to receive donations.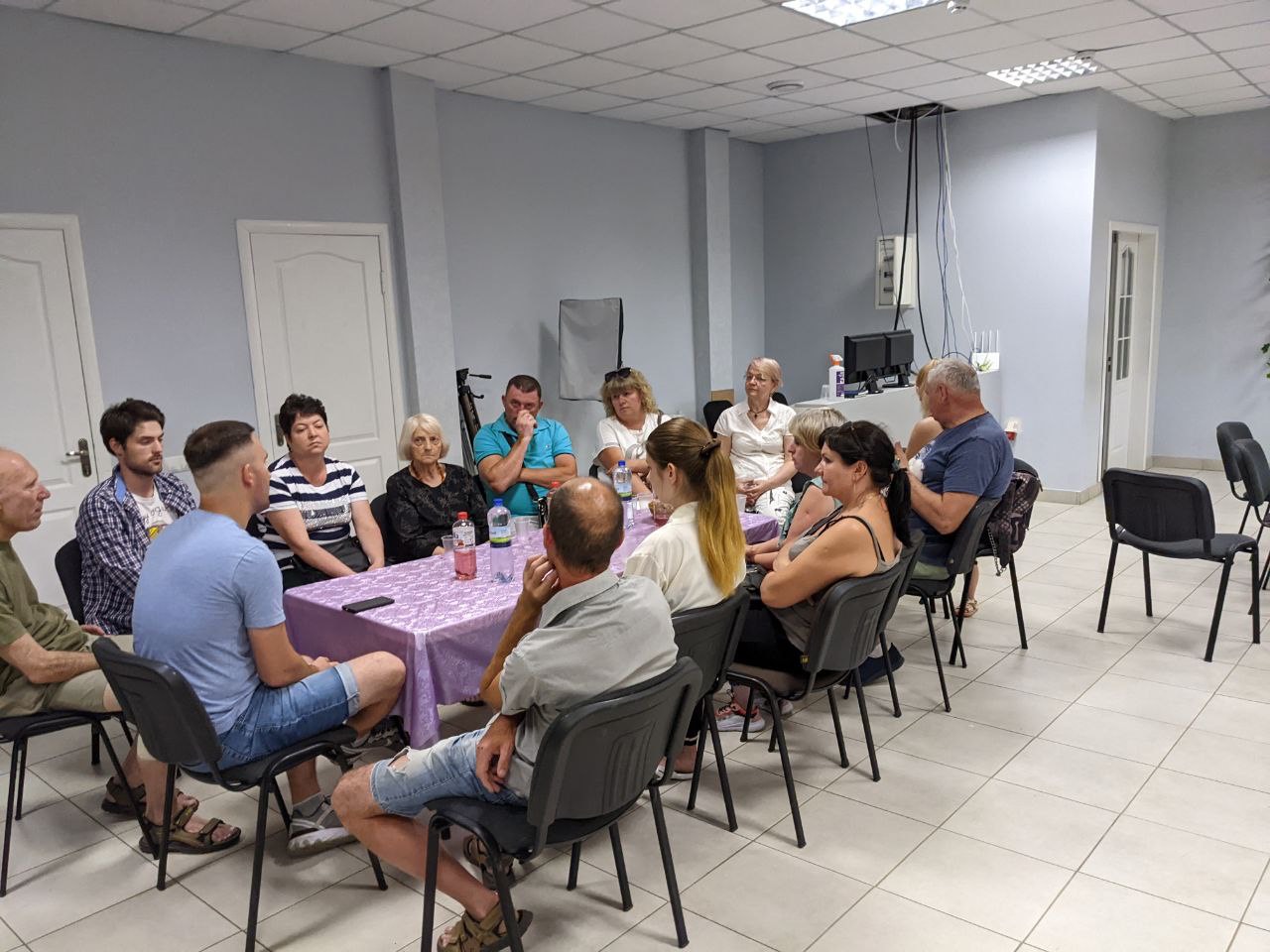 "On February 24 at 5:00 am the hell began💥💥💥! We were woken up because the walls of our 9-storey apartment building were shaking, even the beds were shaking from the vibration. On the same day, my child and I moved to an underground garage where the temperature was +8 degrees Celsius and the humidity was 96%. So we lived there for 6 days, slept on the wheels, put on a lot of clothes and covered ourselves with warm blankets. After those several days we were able to distinguish what kind of missile they shot and who shot them. The crucial moment for us was when the fighters were flying very low🛬🛬🛬. We experienced the most terrible moments of our lives, which we would not wish anyone to experience 🙏! 🙏!🙏!
In early March, we arrived in Poltava. It took us two months to understand that we can live on and not be afraid of every single rustle. We can breathe calmly, live and rejoice that we are alive thanks to the Lord our God!
At the end of May we came to the Salvation church. Right after our first meeting, we felt cheered up and life seemed to be even more beautiful! Our moderator Viacheslav and his wife Tatiana are wonderful people. It's so nice that I got to meet them! They are responsive and caring, with an open heart, and are always willing to help!
We are really grateful to the Salvation Church for the humanitarian aid!!! We are so thankful for the necessary help in these days – excellent food kits, personal hygiene items, and medicines! Our child attends the children's meetings on Saturdays, and after receiving gifts he squeaks with pleasure!
We hope that you will continue helping people like us who are left without a home, without any means for a normal life! Thank you for everything you are doing for us! 💙💛❤️"