It was a great pleasure to visit New Creation International Church in Lewisham last Sunday.
The lead pastor there is one of my former students, Rev. Gideon Okeoma. Pastor Gideon graduated last year from Spurgeon's College and is leading a church plant in a deprived area in south London. He is a gifted preacher and has started a significant gospel movement, which shines the light of Christ in the London borough of Lewisham. It is amazing to see the incredible work that our students are doing after graduation – it's definitely one of the best things about being a lecturer at Spurgeon's College!
I was invited to preach on one of my favourite Bible passages from Philippians 2. I spoke about the suffering of Christ on the cross and that if we want to know what God is really like, we should take a look at Jesus. My message was that by dying on the cross, Jesus was revealing to us what God is really like: He is the God whose most basic essence is self-giving love.
After my sermon, I was invited to speak about the work that DHM is doing in Ukraine. I spoke about the war in Eastern Ukraine and about what many of our friends from churches in the Dnipro Region were doing to help people in dire need.
It was such a blessing and encouragement to me to have been so warmly received by the wonderful congregation at New International Church. They showed a real care and concern for the people of Ukraine. When the pastor prayed for Ukraine and for the work of DHM, I felt the presence of God. I was on holy ground.
We give thanks to God for churches like New International Church in Lewisham that support the work we do in Ukraine. With little worldly wealth or practical resources, these faithful brothers and sisters are rich in faith and their prayers and support mean more to us as leaders of DHM than we could ever express in words.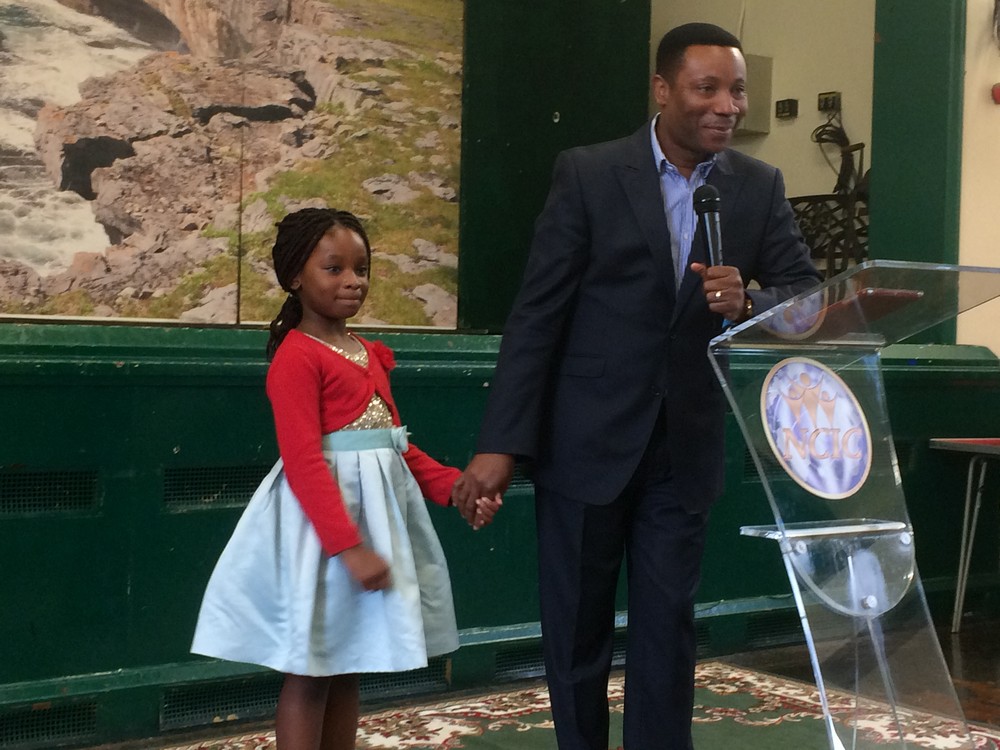 We celebrated the birthday of Pastor Gideon's daughter