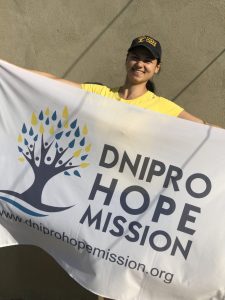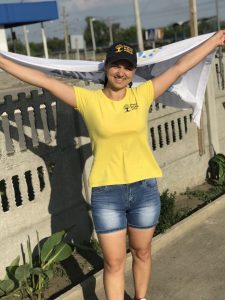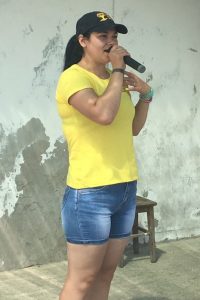 As DHM's Community Outreach Co-ordinator, Karine is a key member of the ministry team in Ukraine.
Karine was one of the leaders of the recent DHM summer camp. She was involved in all the details of the organisation and delivery of the camp, helping to co-ordinate several volunteers
Originally from Vasylkivka, Ukraine, Karine has an Armenian father and a German mother. She speaks three languages (Armenian, Russian and Ukrainian) fluently and is working on her English.
Karine is known for her lively and exuberant personality and her acting and singing skills. Karine is a natural people-person, who uses her talents to bless and encourage others. She is a deeply committed Christian who has been active in her local Baptist Church in Eastern Ukraine since her childhood. Her creative and caring gifts find expression in her vocation as a primary school teacher.
DHM is very blessed by Karine's gifts, talents and devotion to the ministry of the gospel in Eastern Ukraine.
Please help us to continue to support the ministry of Karine and her colleagues in Eastern Ukraine. Please click on our donations page for more details about how you can get involved in the ministry: http://www.dniprohopemission.org/donate/
Here's a video clip of Karine leading the children in an activity during the DHM summer camp in July 2019…