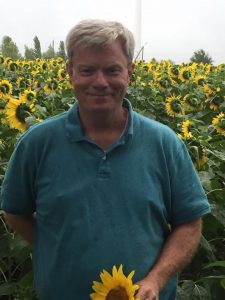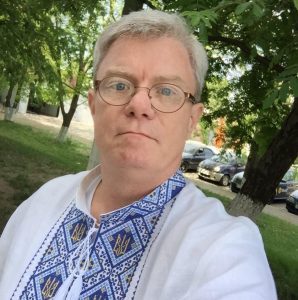 We are very sorry to bring news of the death on 4th July 2020 of our friend and mission partner in Dnipro, Joseph M. Ragan. Joe was called to ministry in Ukraine in 1994 when he moved to Luhansk. Joe's love of God and people, led him to spend his life as a missionary in Kazakhstan, Republic of Georgia, and Dnipro, Ukraine.
He had a special love for the Ukraine and its people. A fellow missionary noted that, "no one loved Ukraine/Ukrainians more than Joe. He literally gave his life for the Lord and his ministry." Joe served in Donetsk from July 2010 to April 2014 when he was forced to move out after the war started.
He had a great ministry, working with local churches in Eastern Ukraine and spreading the good news about Jesus to people in coffee houses or any place God guided him to.
We thank God for his life and for the legacy of his ministry in Dnipro.
We give the last word to Joe with words from his blog post, entitled, 'Trust', written in February 2020, where he described how God called him to Ukraine in the early 1990s and the joys and challenges since then.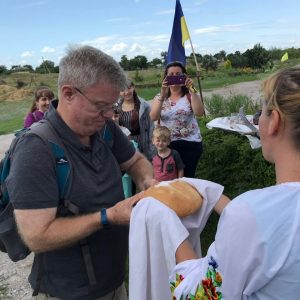 TRUST
Where do you place your trust? In whom?
In December 1991, I found myself in one of the most difficult places in my life. I had moved to Dallas to work, and the company sold and closed down, leaving me and 900 other people out of work.
The next six months found me learning to truly trust in God. To truly rely upon Him for everything. And it wasn't easy at first.
Then, God prompted me to do something else… leave the comforts of home and go across the Atlantic to a place I had no knowledge. A country that was only a few years old and still finding its way.
Getting on that plane in February 1994 to fly to Kyiv, Ukraine was a huge faith builder. For the next three years, God worked miracles around me and in me!
Then, seminary came with its own challenges from 1998-2001. Again, I saw events happen in my life that only came from trusting a God whom I could not see, but with whom I had "seen" work specifically in different situations in my life.
Through my 16+ years in Ukraine, I have watched God work. I have seen lives changed by trusting in Him. I have seen my faith grow because of God working in me. Even when a cancer diagnosis came in 2016, He sustained me.
Now, in February 2020, I am facing walls that I cannot climb, roads I cannot travel… that is I in my own strength, in my own will.
But, the great thing is that I don't have to try to climb those walls or travel down those roads alone. When I placed my trust in Him, He promised to never leave me, He promised to always be with me. And for that reason alone, I can face these uncertain days… knowing that I am loved by my God. Through it all, it is for His glory!