The scorching temperatures and the clear blue skies can mean only one thing: summer is here! If you think it's hot, where you are, spare a thought for the inhabitants of Dnipro, where temperatures soared to 35 degrees celcius earlier this week.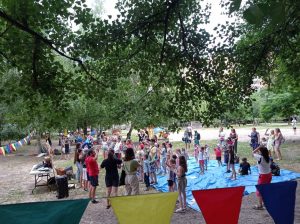 For DHM summer is the season of summer camps. Unfortunately, as with last year, we were not able to send our own team to Ukraine this summer. So instead, this year we've partnered with our friends from Ukraine. The first summer camp was hosted by our mission partners at Poltava Baptist Church.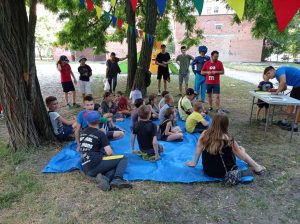 Last week, Pastor Serhii Zacharchuk and his team hosted a camp that was attended by around 60 children. Most of the children came from the local housing estate nearby the church, which suffers from high levels of poverty and deprivation.
At the camp, the children were entertained with games and sports and all kinds of fun activities. They were also introduced to the important lessons from the Bible about how to live a good and honest life. As Christians we believe that the best way to live is by following the example of Jesus Christ and trusting Him to help us to make the right decisions.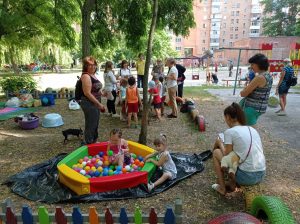 In an increasingly confused and disorientating culture where even young children feel anxious about their image and status, the Christian summer camps are an opportunity for everyone to receive unconditional acceptance. Children, like all of us, are looking for something in life that is secure and that gives us hope to face the day.
It's a privilege to be able to support Pastor Serhii and his team in Poltava, as they help these wonderful children what it means for them to love God and to love their neighbour as themselves.
Well done, team Poltava! Thank you for the great work you are doing for God's Kingdom in Ukraine.