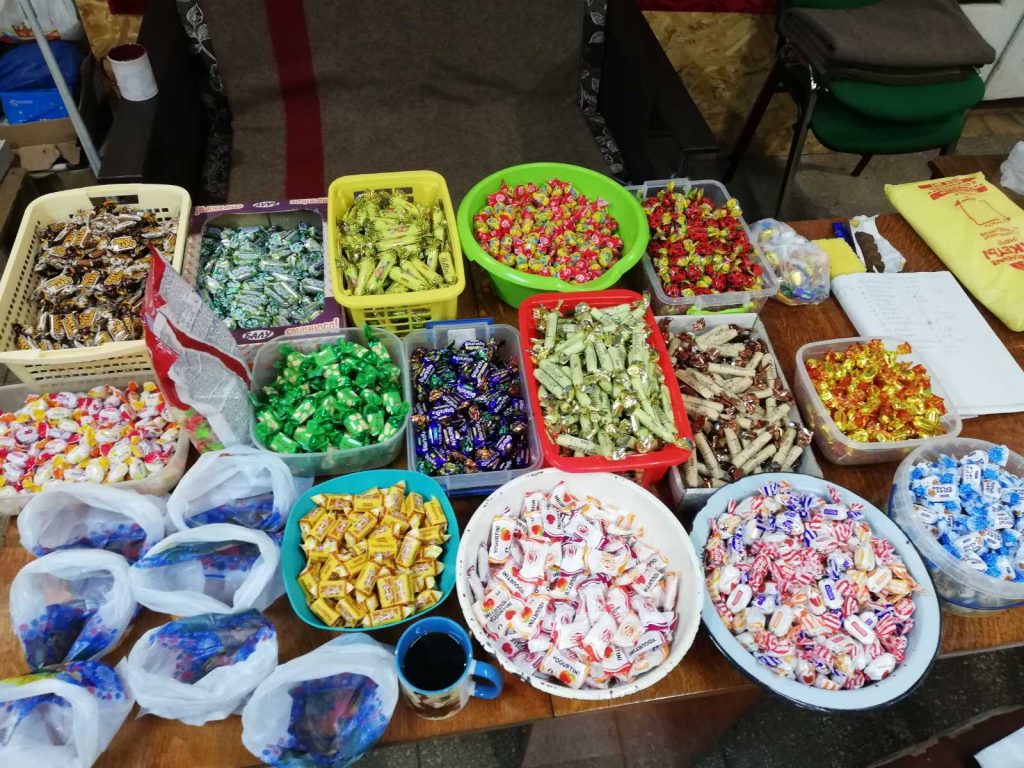 DHM has prepared individual goodie bags for over 300 residents of a care home in Eastern Ukraine. Our volunteers on the ground in Dnipro include 5-year old Darinka, who helpfully passed on the bags of sweets to DHM volunteer, Liliya, as seen in this video…
In addition to the goodie bags, DHM volunteers will also deliver medicines to the residents. We've also arranged for a hairdresser to visit the care home to give each of the women residents a much-needed haircut.
All of this is possible due to the generosity of our donors – both individuals and churches who share our vision to give dignity and hope to people in desperate circumstances.
Please continue to support this work by giving through our dedicated Paypal fundraising page – CLICK HERE.