Our prayers have been answered! Earlier this week, our main contact in Ukraine, Rev. Alexander Boyko, returned to the Dnipro region in a minibus that he collected from Western Ukraine. It's a Renault Trafic (2011) and it's still going well notwithstanding its 230,000km on the clock!
The purchase of the minibus was made possible only by the amazing generosity of our friends and supporters in the UK, especially Epsom Baptist Church.
The minibus will be used as a tool for ministry in the Dnipro Region. Pastor Alexander and his team at Vasylkivka Baptist Church will be able to bring supplies (purchased by DHM) to places where they are most needed, such as local orphanages and disabled homes. There will even be an opportunity for some of those in the disabled home to go out on excursions. This is significant because no provision is made for this at present in the state-run carehomes and many of the residents have been trapped inside old, damp, crumbling and unhygenic buildings for decades.
With the minibus Pastor Alexander will be able to take these people out to visit local parks or even to see the coast, which is about a two hour's drive away.
For those who are unable to leave the carehomes, Alexander can bring a team of people from the church to pray for and encourage the sick and bedbound residents of local carehomes.
The minibus will be a blessing for many and we pray that it will be used to bring moments of joy to people whose lives are blighted by suffering and pain.
In order to keep the minibus on the road, we rely on the generosity of our supporters in the UK and elsewhere throughout the world. If you are able to make a donation (either one-off or regular payment), please follow the link above, to the donations page.
Thanks for your support. God bless you.
The DHM Trustees (Joshua, Deji, Afi, and Varduyi)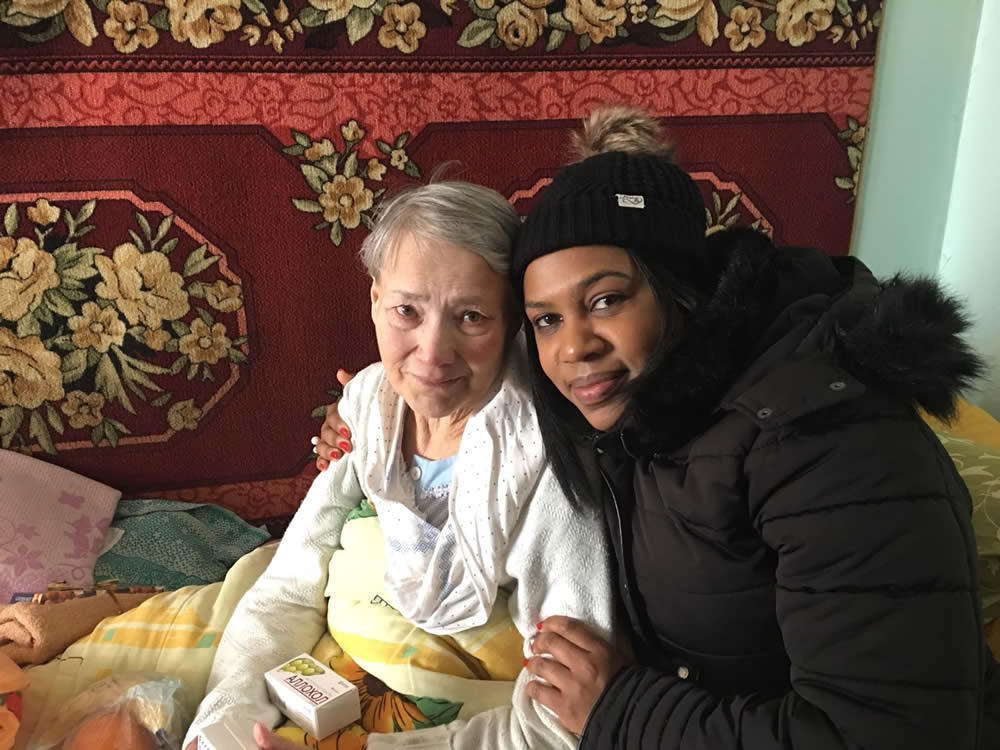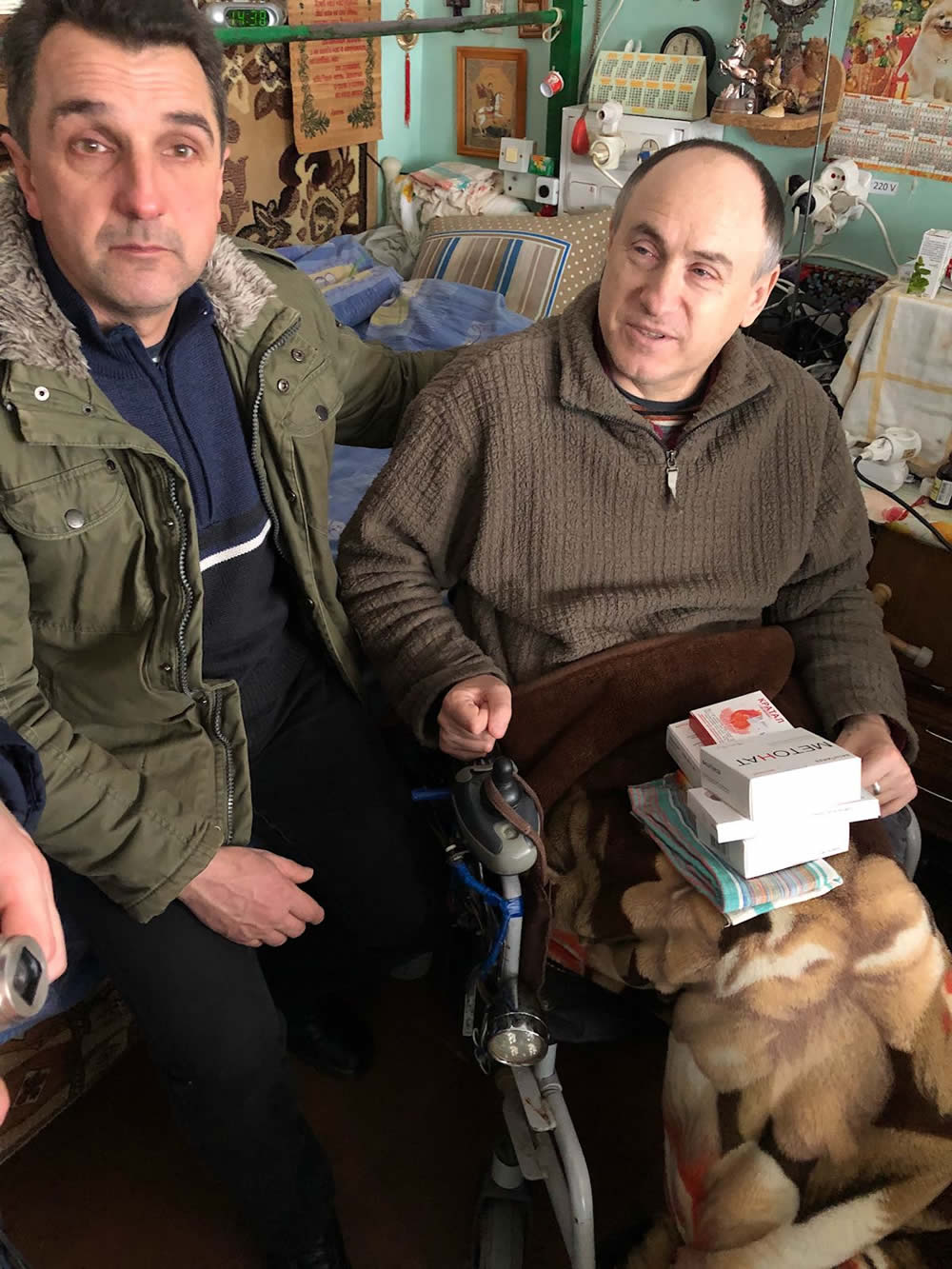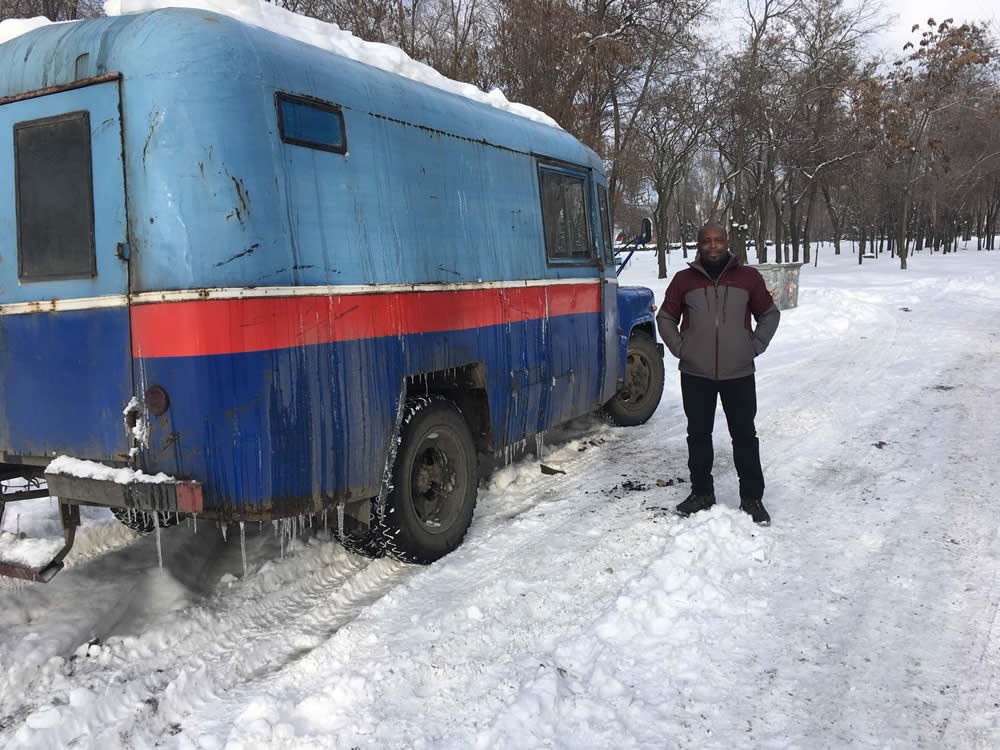 DHM trustee, Deji, stands next to an old minibus/van in Zaporizhe in Eastern Ukraine. Thankfully, we were able to buy a much more comfortable machine than this!