This Sunday New Addington Baptist Church invited the Chairman of the DHM Trustees, Joshua Searle, to preach in their Sunday service and to give a presentation on some of the projects that DHM is supporting in Ukraine.
It was a blessing to share with this wonderful church and to speak about what God is doing in the Dnipro region. The church was interested in exploring opportunities to partner with the churches that we work with in Eastern Ukraine.
The congregation received us warmly and it was a privilege to have spent our Sunday morning with these faithful servants of God.
DHM Treasurer, Varduyi Searle, with members of New Addington Baptist Church
In the afternoon, we took the opportunity to visit a good friend, Abiola, on the New Addington estate in South London. Originally from Nigeria, she is a graduate of Spurgeon's College and is now active in ministry at Trinity Baptist Church in West Norwood. She is also a long-term supporter of our ministry. Abbi treated us to an amazing meal of delicious Nigerian jollof rice!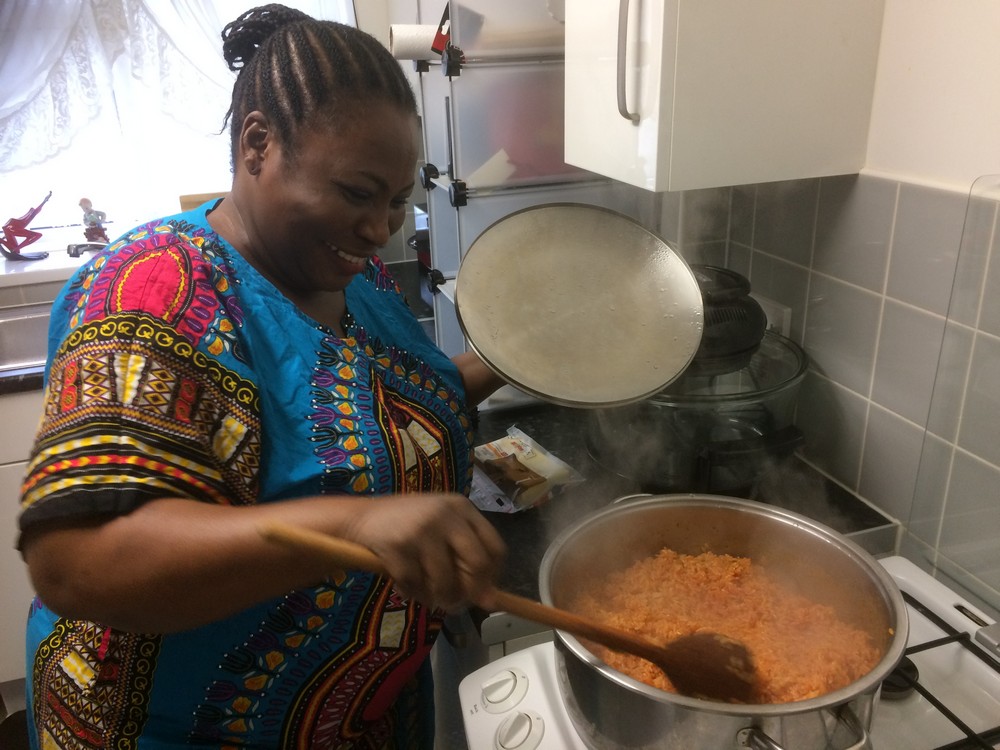 I don't know why it is, but DHM has been so blessed particularly by Nigerian Christians in the UK. I can only explain it as a sign of God's grace. To see such solidarity among Nigerian brothers and sisters for suffering people in Ukraine is an immeasurable encouragement to DHM for which we give thanks to God.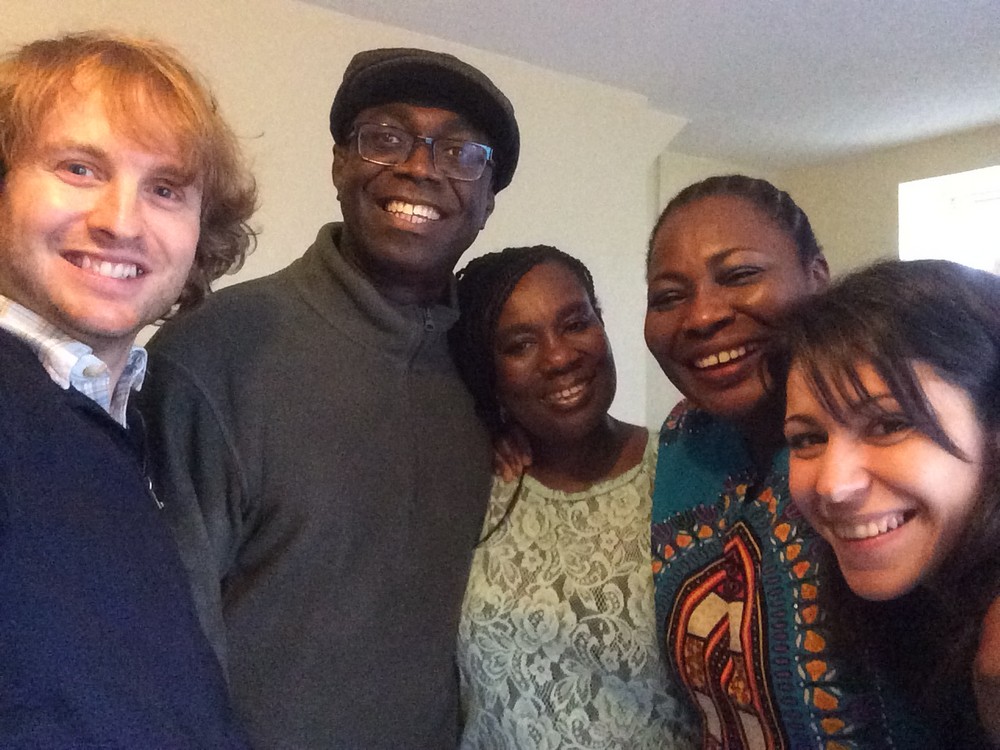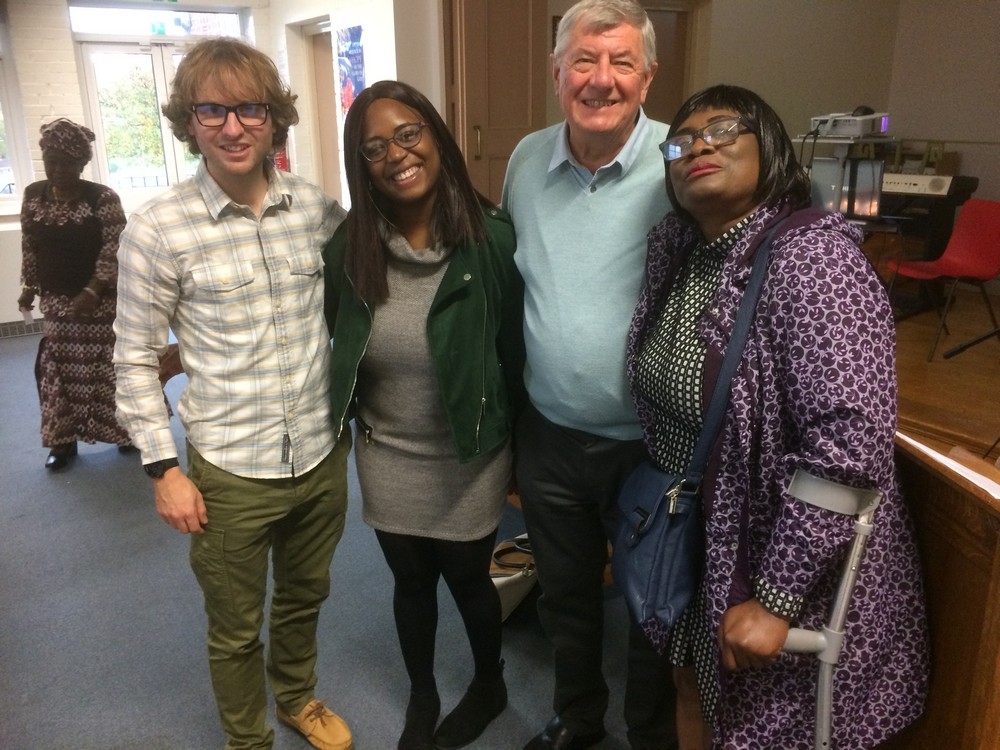 Joshua with members of New Addington Baptist Church on Sunday 14th October 2018