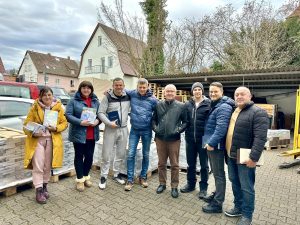 Today (20th December) DHM Advisory Board Member, Mykhailo Cherenkov, is making a trip to Ukraine to deliver life-saving aid to people this Christmas. Mykhailo's trip, which is partly sponsored by DHM, will take him to some of the regions in Eastern Ukraine very close to the frontline in the Donetsk Region, where some of his family still live. Mykhailo and his travel companion, Dima, sent us this update on their progress…
Greetings! We safely made it to Stuttgart, Germany late in the evening yesterday and were greeted by dear friends from Light-in-the-East ministry. We stayed one night, had a logistic meeting, and picked up humanitarian aid as well as some gospel books to share.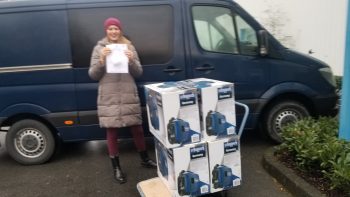 God has answered our prayers and we successfully picked up the generators that we raised funds for. Please keep us in your prayers during our long drive. We pray that we will have a smooth border patrol inspection due to our full sprinter van of goods to those in need.
Blessings!
Dima & Pastor Mykhailo