Tsarichanka Disabled Home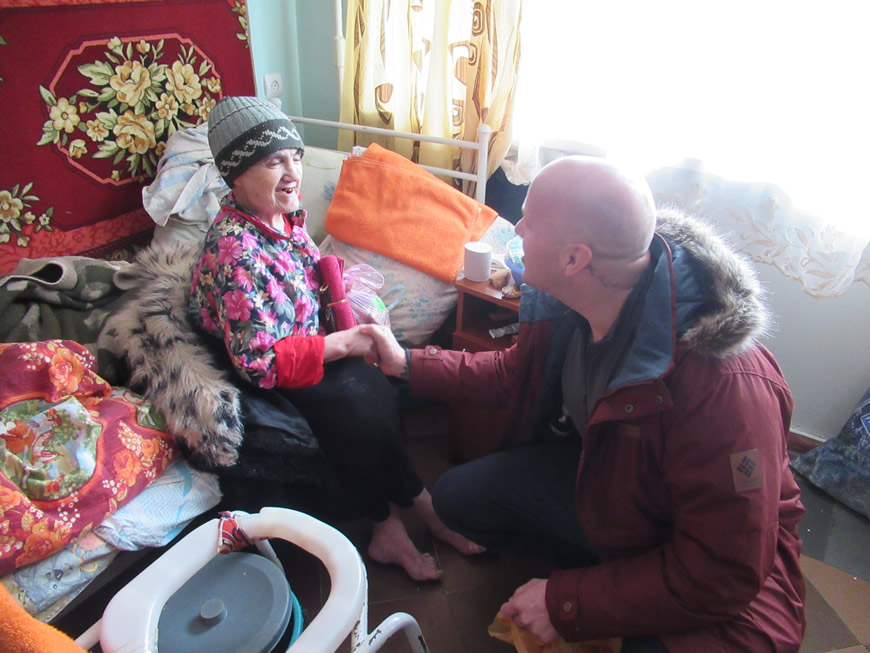 Cause Description
During our recent mission trip to Ukraine, the DHM team visited a disabled home in a remote region of Eastern Dnipro Region. The "home" was a dilapidated crumbling old building, which was built during the rule of Stalin. We were struck not only by the ugliness and brutality of the architecture, but also by the appalling stench of the unhygeinic conditions in which people, abandoned by family, friends and social services, were forced to live. We saw people living in rooms, which we in the UK couldn't ever live.
Some residents had suffered catastrophic injuries and become paralysed; others had become destitute as a result of disability or illness. One thing that many (almost all) the residents had in common was the lack of any family. They had been abandoned and forgotten by everyone. Thanks to the generosity of our faithful DHM donors, we were able to bless each of the home's residents with a gift of a new soft cotton towel, a bar of chocolate and some pieces of fresh fruit.
We would like to do all we can to continue giving towards the work of this institution.
If you think you might be able to help with these costs, please give generously and help us as we support those in need.
Thank you.