This blog post is written by Gill from Stoneleigh Baptist Church, who was on the team that visited Ukraine between 1st and 8th February…
After breakfast and prayers (thank you chaplain Suzie!) we set off to visit an Orthodox monastery about 45 minutes away in the village of Rubenivske. The road surfaces in this part of Ukraine made us appreciate the smoothness of UK roads! The monastery we visited was the first in the Dnipro region to break away from the Russian Orthodox Church in order to join the Ukrainian Orthodox Church. Pastor Alexander of Vasylkivka Baptist Church has become a good friend of the Orthodox Priest in Rubenivske, and invited the DHM group to visit the monastery.
When we arrived we were greeted by two lovely ladies, Alvina and Katerina, who were eager to share their beautiful monastery with us. They told us about the founder, St Gregory, and also about the priest during the period of Lenin's Red Terror, who was murdered by Soviet soldiers on the steps of the monastery. His remains were later found and are preserved in the church. People travel from around the world to see this. The Christmas tree was still up as they celebrated the orthodox Christmas on 7th Jan.
On the site of the monastery, we visited the dwelling of the famous Ukrainian poet, Ivan Ivanovič Manžura (1851-1893). We walked down to the frozen lake and saw the place where people, every January, are 'baptised' three times to show their willingness to suffer for their faith – thought provoking!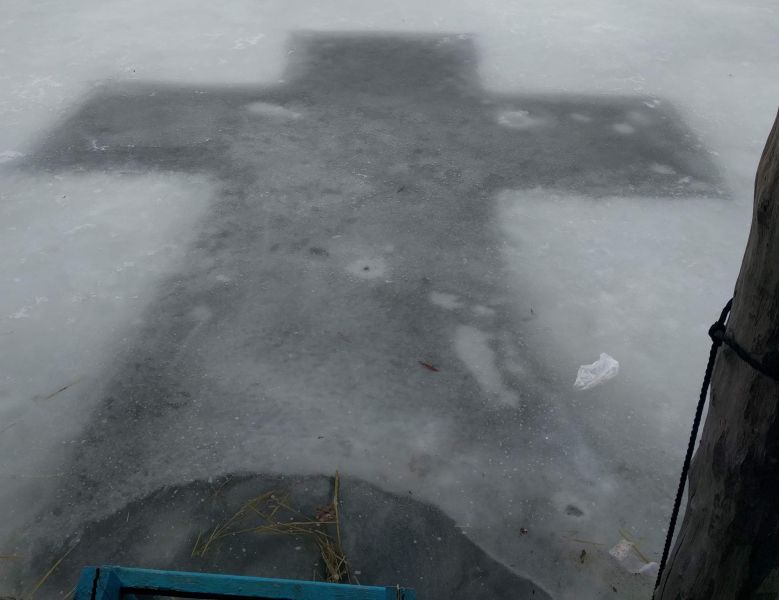 Disappointingly, no one from the DHM group volunteered to take a dip in the frozen lake!
On our way back to Vasilkivka we visited a little church plant in Nova Grigorivna, a poor village not far from the monastery. The people at the church were so welcoming and it was sobering to hear that three young women had walked all the way from a neighbouring (five miles away) in the snow to join us at church. We finished by singing 'How Great Thou Art' on the steps of the church in Ukrainian and English – a very moving experience.
DHM group with the congregation outside the church in Nova Grigorivna
We were able to give some food parcels to poor families. After another wonderful meal ( and a haircut for Joshua and Suzie!) we we attended an evening meeting at our hosts' church. There was so much love there and a real sense of the presence of the Holy Spirit. Joshua shared with the meeting about Church Without Walls.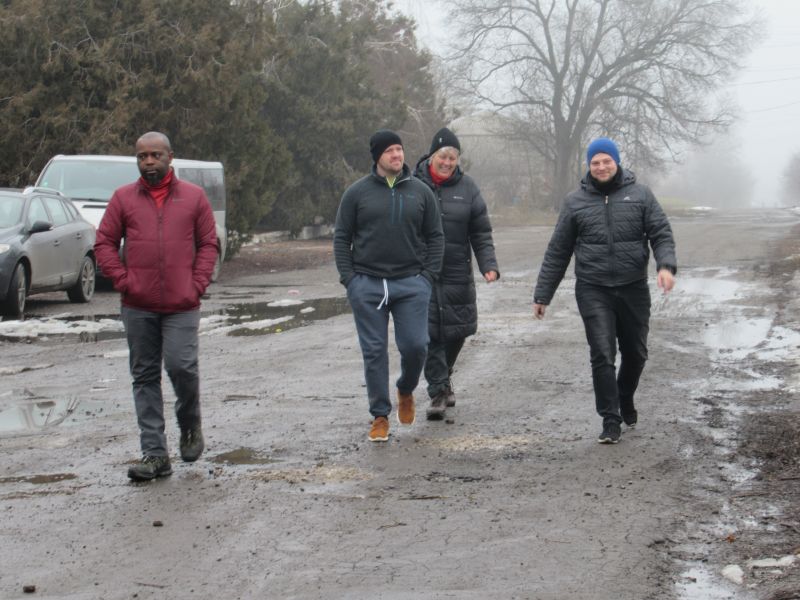 Deji, Nat, Gill and Iliya walking towards the church in Nova Grigorivna