I couldn't believe it. In Ukraine in July the only weather-related concern that I had was that we'd have to endure several days of the usual scorching heat under the blazing sun. Instead, on this first morning of the camp, it started to pour with rain!
Not put off by the downpour, dozens of children began to arrive. By 10:00 we had a little over 90 children!
We had to improvise a bit by relocating the gazebos to offer a makeshift rain shield for the children. By lunchtime, however, the rain had cleared and we were able to run the camp according to the schedule. It was an incredible experience to see so many children radiating so much joy as they entered into the camp activities without any inhibitions.
It was a privilege to witness this spontaneous joy as the children watched creative reenactments of key gospel scenes or as they practiced speaking English with the UK group and as they learned new skills like crochet, drawing and dancing.
It was especially pleasing for me (Joshua) to witness so much joy in this place. This house, which hosted the camp, was the home in which my wife grew up. Just a few years ago, in 2013, my wife's father died tragically. He was only 53 years old. Back then, everyone was wearing black and there was much weeping and sadness.
Years earlier this house had been completely destroyed by a fire, which had nearly killed my wife's family. Even though everyone had survived, the large family was homeless in the middle of winter and had to endure several months of hardship, living in the burnt-out husk of what had been their home, as they had to rebuilt the house, brick by brick.
Therefore, to see so much joy on the faces of the children and the DHM team and to hear the loud laughter echo around the yard was very poignant.
In one of the plenary sessions, in which we mentioned the story of Zacchaeus in the tree, we asked the children if they could name people whom they'd like to see so much that they'd be prepared to climb a tree just to get a glimpse of that person. Expecting that the children would answer with the names of celebrities or footballers, instead the children all called out the names of close friends an family members ("Granny", "Granddad", "my friend Maxim", etc.).
We all went to bed that night, exhausted as usual, but deeply gratified that we were serving God by ministering to these children, most of whom were either orphans or from broken homes and dysfuncional families. They were also a great blessing to us and we learned a lot about what it really means to be great in the Kingdom of God.
Three of the DHM Camp leaders, Marika, Darina and Hayley, enjoying a delicious Ukrainian lunch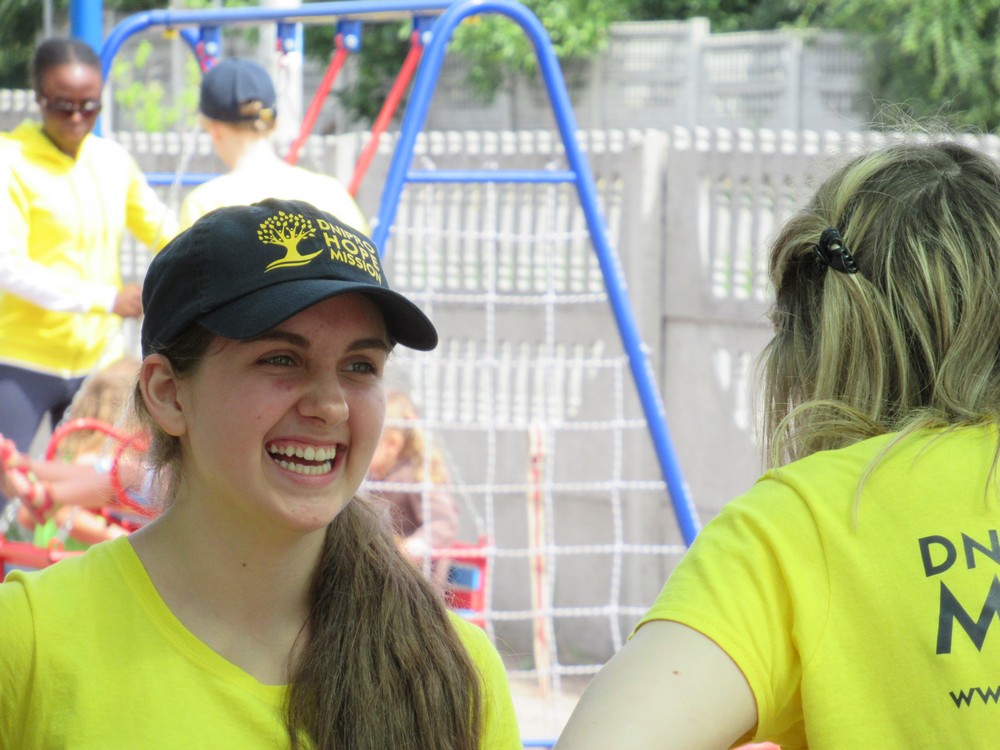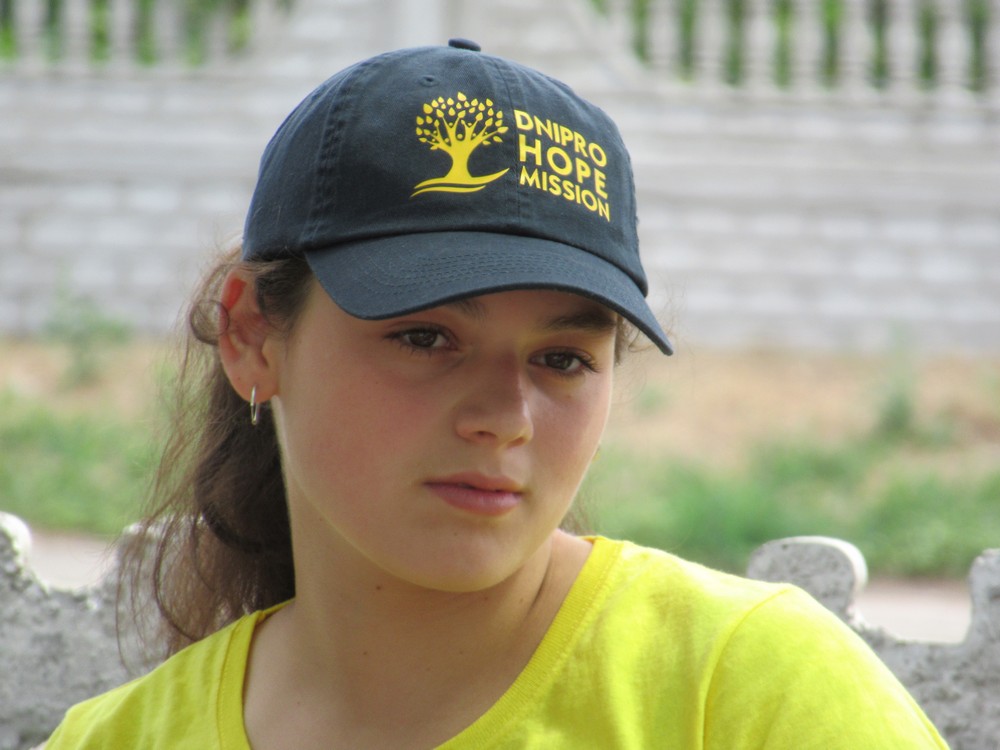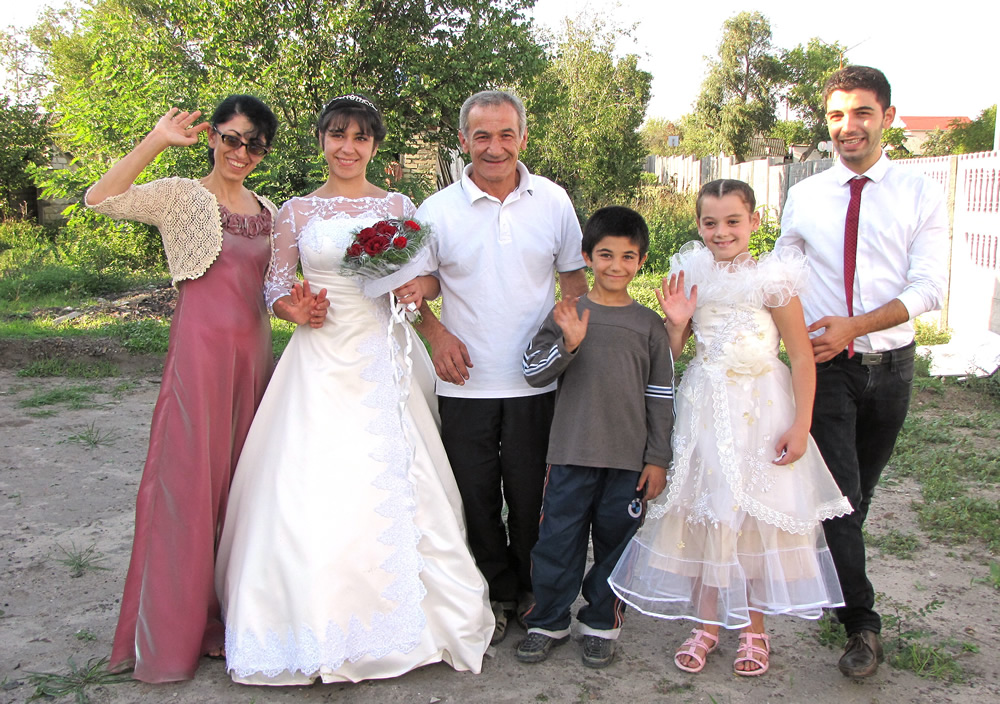 My father-in-law, Ashot Melkonyan (centre), in 2012. He sadly died in 2013. He single-handedly built the house that hosted us and the outside territory where we had the children's activities. Without him the DHM summer camp would never have taken place.